Sesame Street Neighborhood Playset by Playskool features Elmo and Cookie Monster back in the Sesame Street helping in Mr. Hooper's store while learning their ABCs and visiting Oscar the Grouch who pops-up from his garbage can to greet them.
This playset is actually a basic set for the collection. It is like a big lunch box that folds up and is complete with handle for easy storage or portability.
This set only includes Elmo and Cookie Monster figurines that look as if they are waving to your kids. Also, Oscar the Grouch is included but he only does peek-a-boo from his trash can through a sliding switch in front of the 123 Sesame Street, the apartment building.
The Sesame Street Neighborhood Playset is designed simply but it encourages imaginative play for kids where they can come up with their own stories apart from what they watch on the actual television show. Watch an example from the video below as they used Play Doh during the play.

Even if this set can be used by toddlers from 18months, I would suggest preschoolers to use it. It only says 18 months to 4 years because I think Playskool wants to emphasize that this is baby-friendly and is made of durable plastics that will withstand any kind of aggressive plays from tots.
The Sesame Street Playset is retailed for $35.99. Currently, it is on sale for $18.90 in Amazon.
To make the play more fun, additional figurines and vehicles can be purchased such as Bert & Ernie, Cookie Monster & Telly, Snuffleupagus & Big Bird, Abby Cadabby & Rosita Skating, School Bus with Count and Elmo, Grover's Fire Truck, Cookie Monster's Ice Cream Truck , and Oscar the Grouch's Garbage Truck.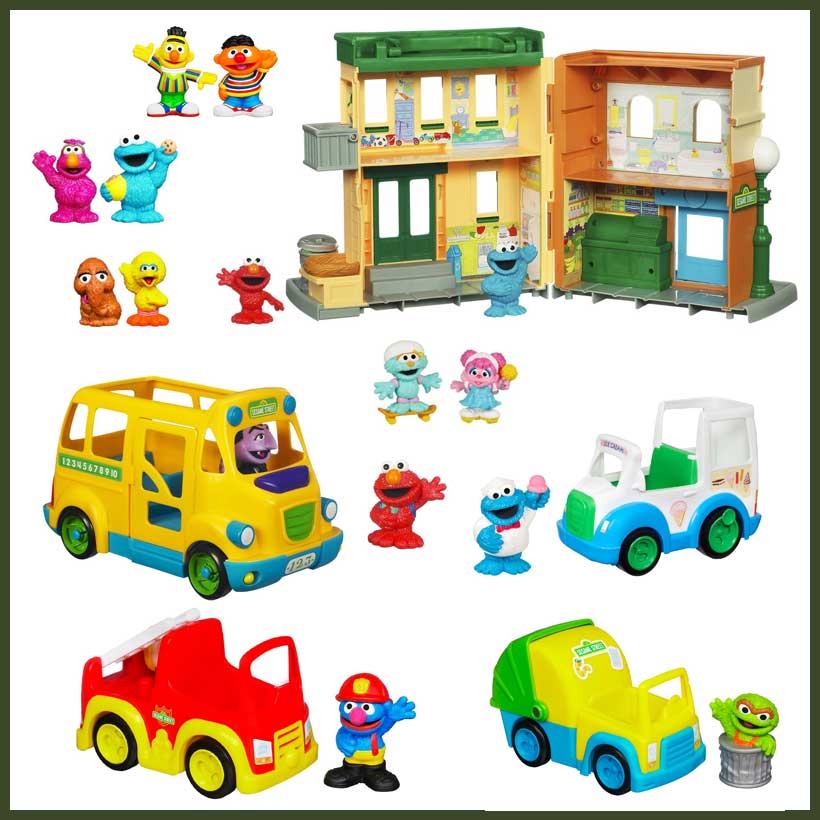 Images courtesy of Amazon, Video courtesy of YouTube/DisneyCarToys