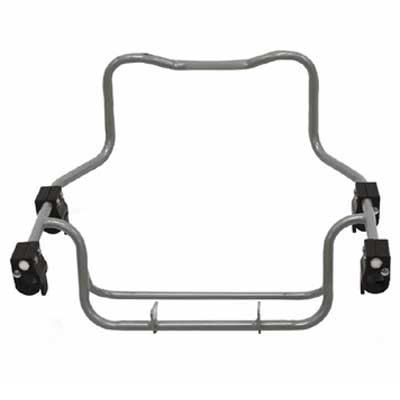 Last December 30, 2013, Joovy and in cooperation with CPSC recalled 1,500 units of gray metal Zoom Car Seat Stroller Adapter that were sold in independent juvenile retailers and Joovy.com between May 2012 to August 2013. These adapters were sold for $25 at that period. The units are recalled because of fall hazard.
Joovy received 9 incidental reports involving loose adapters on stroller frames. Fortunately there are no accidents so far. But the company nevertheless recalled the said adapters as precaution and prevent any accidents. Also free repair kits are given to consumers as remedy for proper attachment to Zoom strollers.
Models included in the recall are 0000945 for Graco, 00946 for Chicco, and 00947 for Peg Perego Frames. The model numbers can be found on the label at the center of the end of the bar adapter along with the "Joovy" name.
For more information about the recall, contact Joovy representatives via their website at Joovy.com or call toll-fee at 855-251-0759 8am to 5pm CT from Monday to Friday. You can also check out CPSC's recall information on this link.
The car seat stroller adapters are gray with black plastic clips designed to attach infant car seats to stroller frames. They have dimensions of 17 x 13 x 10 inches.
There are also new Joovy Zoom Car Seat Adapters available and are not affected by the recall. Model numbers are 00948 for Graco, 00949 for Chicco, and 00951 for Peg Perego frames.