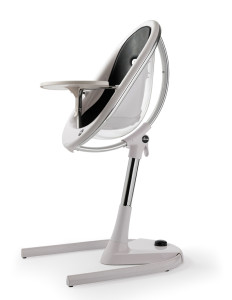 Mima recalled about 1470 units of Moon 3-in-1 High Chairs yesterday after receiving 14 reports from consumers that the chair seat loosens and dislodge. This occurrence can cause a child seated to fall or a crawling child to get hit if the chair falls on top of him.
Most of the affected products were given away to the audience of the Ellen DeGeneres show recorder in May 9, 2014. The rest were sold in stores in Colorado, New York, Virginia, California, Puerto Rico, Florida, Illinois, Connecticut, New Jersey, and Texas for $500 from February to September 2014.
The Serial Numbers of the affected Moon High Chairs are as follows:
MC00657-MC00656
MC00757-MC01175
Models affected for the recall are as follows:
H101C-CL-BB-C
H101C-CL-SW-C
H101C-CL-CM-C
H101C-CL-BB-C
H101C-CL-SW
H101C-CL-CM
H101C-CL-FC
H101C-CL-SV
H101C-CL-AG
Fortunately, there are no injuries due to fall or impact reported so far. Still, consumers are advised to contact Mima at 800-392-1206 from 9 am to 5 pm PT Monday through Friday to ask for a free repair kit, replacement or refund.
For full details you can check Mima's website and CPSC's post.
Images courtesy of CPSC