The huge disadvantage of TVs, PCs, Tablets, Smartwatches, and even Mobile Phones is that only the minds are getting aggressively active. With the new LeapTV from LeapFrog, both minds and bodies are active. That is why it is included in 2014 Walmart's Top 20 Toys Chosen by Kids, 2014 Holiday Toy List by Target for 4 to 6 years old, and 2014 Toys R' Us Fabulous 15 Toys.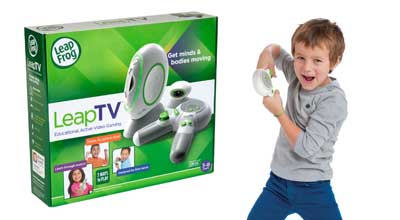 The LeapTV is the old Wii but for kids and is such a great game console if you are planning to introduce such to young kids. It is educational and active video gaming built for them. Even parents can play along and be entertained. It will teach them in Reading, Mathematics, and Science and even enhance their problem solving skills.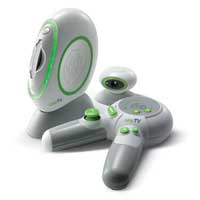 Kids will definitely be involved so much and have fun while learning in 3 ways: body motion, pointer play and classic control. The controller can be transformed for the pointer play and classic control so you really don't need additional controllers, except if you have multiple kids who will be playing at the same time for multiplayer games. The camera will be used to track the kid's and the controller's motion.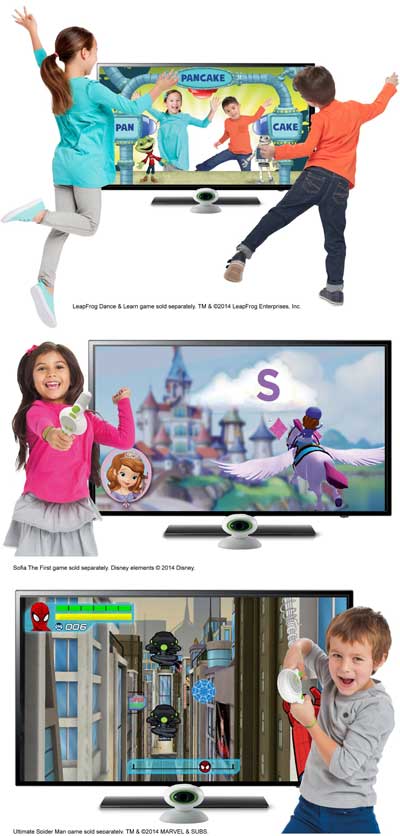 This set alone comes with a "Pet Play World" game which is a bonus game once Parents create an account to register the LeapTV. It can connect to the internet via Wi-Fi or Ethernet to download games and videos only which are educator-approved. There will be no window for internet browsing, making it safer for kids.
Leapfrog has an extensive library and it will be expanded later on, so the current 9 cartridge games will not be the end of it. There will be more characters and stories, if your kid does not have a favorite among the ones available yet. The games have different levels that can be adjusted based on the age and skill of your kid. So it is really appropriate even for a 3-year-old to play with it and grow along with it.
Below is a quick demo on the how LeapTV works.
The LeapTV is priced at $149 during the time of posting.
Some things you have to take note when purchasing this product:
Recommended for kids ages 3-8 years
Includes console, camera, mount, transforming controller, HDMI cable, AC power adapter, 16GB of memory and built-in Wi-Fi/Ethernet port for downloads.
It works well with over 100 LeapFrog LeapTV cartridge games, game downloads and videos. Games and Videos are sold separately.
Needs 2 AA batteries for the controller
Need an Internet connection for downloading games
Now comes with a limited edition Black color
Images courtesy of Amazon and Video courtesy of YouTube/laptopmag