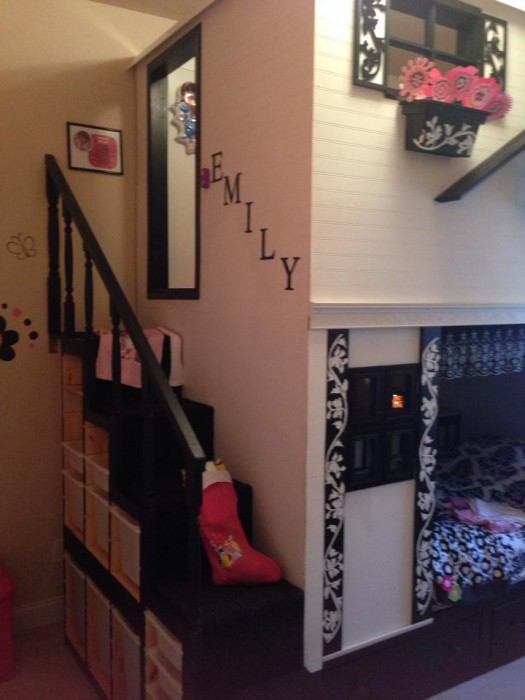 Inspired by her own childhood memoir of having her own playhouse in a basement, JC Braithwaite creatively integrated the Ikea Hemnes day bed that her daughter already have and bought a Stora full-sized loft bed to create her daughter's loft-style playhouse in her own bedroom since they do not have a basement.
Furnished and decorated with Home Depot and Walmart finds, her kid's new playhouse not only created a play area but it definitely adds opportunities for more storage spaces. Also, the loft area can be a great hang out area when her 3-year-old daughter out-grows tea parties.
You can read her entire story and how she created her kid's playhouse bed via Ikeahackers.net.