On January 8th, Lego.com and its YouTube channel releases press statement and BTS of the design and production of Lego The Simpsons.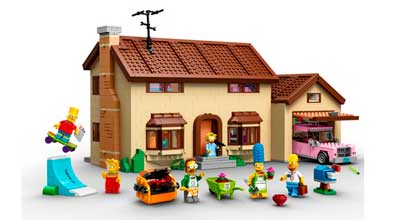 The Lego Group teams up with the Twentieth Century Fox and creates the very first construction set based on the longest running animated series, The Simpsons. This is a project which celebrates the show's 25years in the industry. Also, Fox will grace The Simpsons' viewers an episode in Lego form in May 2014.
Take a look at the behind-the-scenes video below on how The Simpsons deigns came about in Lego Group.
All Simpsons and Lego collector will enjoy recreating the Simpson's full two-storey house and equipped garage. The house can be opened by opening the roof or split in the middle with the fireplace as the middle point and all detailed rooms can be seen. All details are remarkably made into bricks such as the TV in the living room with Itchy and Scratchy show in it, Lisa's camera and helmet for welding, and Bart's Krusty the Clown poster, skateboard and ramp. The garage also opens up and features the family's pink car along with garage tools for Homer. All these tiny details are moveable for extended and imaginative play.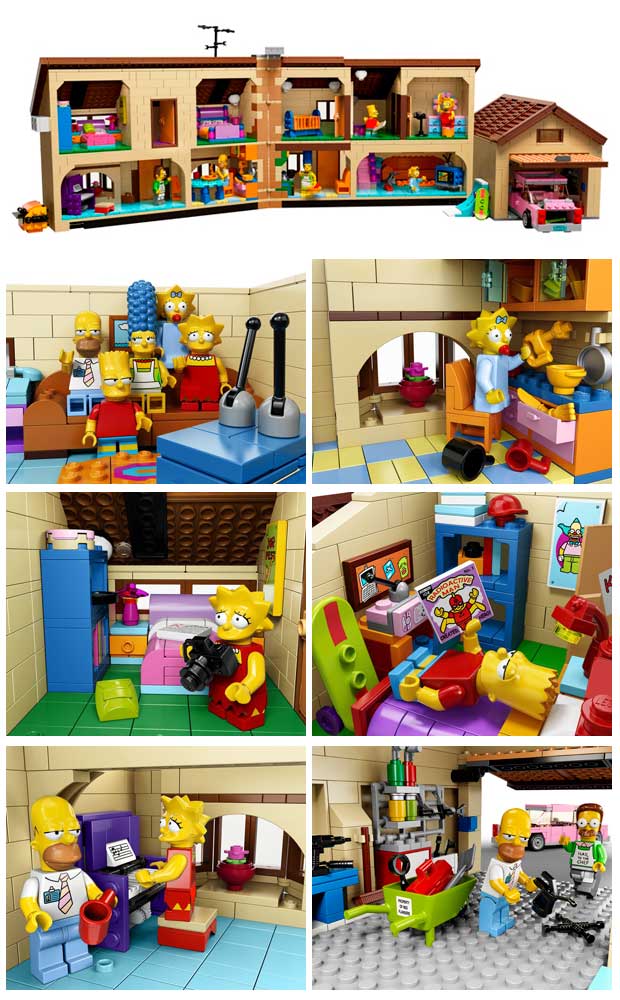 The set includes 6 minifigures of the main characters which are Homer, Marge, Bart, Lisa, Maggie, and their neighbor Ned Flanders. Additional 16 minifigures will also be released in May.

The new 2,523 pieces Lego set will hit the shelves starting on February 1, 2014 for $199.
Images and Videos courtesy of Lego.com