When we say "Techless Toys" it means that these toys are constructed simply and usually works mechanically by a user. In simpler terms no batteries, no software or app updates, no Wifi needed, and yet they work as they were intended. Simple toys that leave children up to their imagination and yet develop their minds have been here for a long time. Although they are reinvented each year, the fact is, they are simply great and therefore considered "Timeless".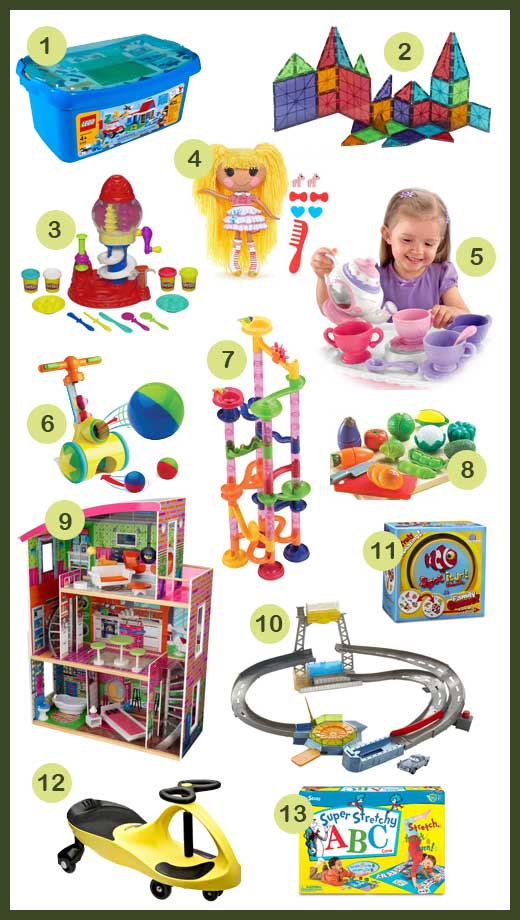 Let us check out the list below of techless and timeless toys and games that are great gift ideas for kids and kids at heart.
1. Lego
I have a fair share of Legos back in my childhood and now my son is starting to have his own collection from Lego Duplos to Lego sets with themes. But the best set yet is the LEGO Ultimate Building Set (6166) that has about 405 pieces of mixed standard bricks. Although this set has an instruction guide in creating different structures such as house or helicopter, it is not limited like that of themed sets. Kids' imaginations can run wild and create different structures and have fun from it or add it with the other sets.
2. Building Blocks
Building blocks are the very first kind of toys introduced to a toddler or even a baby. Well nowadays they are not limited in square or rectangular pieces, but that of triangles, diamonds, and other parallelogram and use magnets to connect them.
The Magna-Tiles Clear Colors 100 Piece Set are tiles of different shapes that are not only used for stacking but actually creating structures and figures similar to Legos. But this set also teaches kids about shapes, colors, patterns, principle of magnetism, and geometry.
3. Modelling Compounds or Clay
From the actual dirt to the safe and edible, clay has been something that sparks a kid's curiosity because of its texture and its ability to be molded into anything.
The Play-Doh Sweet Shoppe Candy Cyclone Playset is a set in creating different candy shapes. What makes it fun is that kids can combine different colors to their liking, see it twirl around like gum balls and create their favorite candy, then do it all over again.
Great thing about the machine is that it is hand-cranked, so no batteries needed to make it work.
There are so many Play-Doh sets that can be enjoyed and all of them are great but this set entices even the very young mind so it is easy to use as well. The only downside to it is that candies are not edible (of course).
4. Rag Dolls
Barbie Dolls, Stuffed Toys, Baby Alive Toys… Nothing beats a simple doll for a girl to dress up with and endlessly style the hair (like in the movie Tangled where the little girls are so happy to braid Rapunzel's long hair).
The Lalaloopsy is based from the iconic "rag doll". Like the Barbies and Baby Alives, it too has so many variations and models to choose from. One example is this Lalaloopsy Loopy Hair Doll Spot Splatter Splash, a painter and who loves art that is why her dress have paint spatter. A perfect description of what most kids are today, messy but still cute.
5. Tea Party
Imaginary friends and role playing… little girls would never miss out on a pretend tea party, right? Actually there are some who even put real beverage in their tea cups and eat bite sized sandwiches.
But the Fisher-Price Magical Tea for Two is just for pretending and yet gives the little girls a feel of drinking real tea. The teapot appears to be full when it is upright but slowly empties its contents while being poured, then full again when settled down back. But no liquid really comes out of it though, that is part of the long time running "magic" made for toys.
Included in the set are two cups, two saucers, two spoons, two cookies and a decorative tray to display all pieces and for serving.
6. Balls
Any ball or rounded object will definitely spark's a child's interest even babies. But the TOMY Pic n' Pop Ball Blaster Baby Toy is an interesting way to play throw-and-pick-up the ball. The baby can actually do it by himself and learn how to walk by himself at the same time. One click of a button and a ball will launch forward, and then the Blaster will pick up the ball just by rolling over it. This is perfect for indoors. For outdoors is also alright but we assume that picking up a launched ball would be much more laborious.
7. Marbles
Like the ball, marbles are great toys. In fact you don't even need anything with it. Well for modern times and create more interest, the Mega Marbles Marble Fun Run (80 Piece) Set shows that marbles + Physics can also have the same impact as having cars on tracks. Plus, what I love about this toy is that it is open-ended. It means that the tracks can be set up in any way that kids are able to plan on how and where the marbles go.
8. Cooking Sets
Cooking definitely is something that kids want to do and you can't blame them for wanting to help around the kitchen. And out of all the play sets, we like the Small World Living Toys Peel 'N' Play. Although they are made of plastic, kids will fell that they are actually peeling and slicing the vegetables. A great start for training little chefs, right?
9. Dollhouse
Playhouses and Dollhouses are both enjoyed by girls and boys. Either they want to play inside themselves or use their toys in them. Playing house is worthwhile with Kidkraft Designer Dollhouse. This dollhouse is really impressive in terms of design and durability even if it is made of plastic.
Also, the design mimics that of a modern house and not restricted to an all-girl dollhouse even if it is in pink. Plus the size is enough to accommodate the normal Barbies and Kens. What I like is that it comes with furnitures compared to other dollhouses that are actually bare. With affordable price, it is such a good replacement for Mattel's dollhouses.
10. Color Changers
Aside from dirt, water stirs a young mind's curiosity, ergo bath toys were made. And those make bath times longer than usual. But with the birth of toys that changes color with the use of hot and cold water, playtime can be done outside the bathroom.
For boys, the Disney Pixar's Cars 2 Movie Exclusive Color Changers Track Set Color Splash Speedway is designed to enjoy racing with Lightning McQueen and his friends, and give them a makeover through a waterfall. Simply put, it is 2 birds with one stone: racing cars and water.
11. Card Games
There are numerous card games out there but the Spot It Junior Animals is also making its way as a smash hit like the original Spot It, but made for kids.
Kids nowadays are easily sidetracked with everything from toys, to tablets, and TV. This toy develops fine motor skills and attention. Also, it teaches them different kinds of animals, so spotting the same one definitely catches their attention and learn their names and variations. It is fun and entertaining, literally.
12. Ride-Ons
Bikes, scooters, skates, cars, anything that has wheels are all what kids want, even grown-ups, right? So as a mother who is sceptical on introducing dangerous rides and keeps it on a budget, we found the Plasmacar or what we also call a Twist Car. It is like a car and a scooter/skateboard in one. It is so durable that even a grown-up can use it (for fun mostly) weighing up to 220 pounds that it won't break. Kid's feet can be used to give it a push like that of a scooter or simply twist the steering wheel and will move itself. Best of all, it can be used indoors as long as you have an ample space.
13. Board Games
Lastly, for our list today is about board games. Sure there is the Monopoly, but the award-winning Dr. Seuss Super Stretchy ABCs looks fun that it incorporates physical activities like a Twister game. But this game is played with 2 to 4 players, ages 3 and up!
So if you do not want your kids to depend on costly tablets, apps, and batteries, try getting one of the toys from this list of games for little kids that are techless and timeless that you and your whole family will enjoy.
Images courtesy of Amazon